Tulip Tree Creamery
How Wireless Monitoring Helps Improve Product Quality at a Creamery
T&D Corporation's distributor, CAS DataLoggers, provided a temperature monitoring solution for Tulip Tree Creamery; a milk and cheese creamery based in Indianapolis, Ind.
After 20 years of international consulting for other creameries, owner Fons Smits decided it was time to make dairy products for himself, specializing in hand-crafted cheeses. Originally hailing from the Netherlands, Smits began making cheeses in June 2014 using traditional European recipes and adding his own experience and innovations.
"I wanted to create something really special to offer customers in this region, [such as] triple-cream cheeses, natural and wash rind cheeses and more," he adds.
Tulip Tree stores its product in a warehouse shared with other local businesses. To keep his product fresh, Smits began searching online for a wireless monitoring system that could continually log temperature and humidity in the cheese aging rooms. This system would also need the capability to send warning emails whenever conditions changed and went out of range, which could result in compromising product quality.
Products
The RTR-500 Series has been discontinued and replaced by the improved RTR500B Series. The following links will provide information about the successor model.
RTR-500 Series
T&D Solution
Wireless System Installation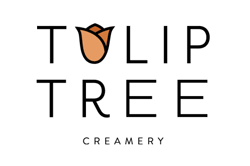 Tulip Tree uses a T&D Wireless Temperature Data Logger along with a T&D wireless network connected Base Station to collect and wirelessly transmit the logger's readings. Placement was easy due to the logger's small size. The datalogger uses an external temperature sensor to take readings in real time from −76°F to 311°F and can record in either Celsius or Fahrenheit.
This particular T&D wireless monitoring system includes one RTR-500AW wireless Ethernet network base station, one RTR-502 wireless temperature datalogger and two RTR-507 wide-range temperature and humidity dataloggers.
Designed for environmental monitoring in warehouses, supermarkets and in refrigerated trucks, T&D combination temperature and humidity loggers communicate via wireless communication to the RTR-500AW LAN connected network base station, which automatically downloads recorded data. Wireless communication between these units and the base unit ranges out to 500 feet unobstructed.
The pair of wide-range temperature and humidity recorders log ambient temperature from −22°F to 176°F and relative humidity levels from 0 to 99%RH. Temperature recordings are made at a high 0.3°C accuracy, and humidity readings at 2.5% RH accuracy.
Current readings are visible from a distance on large LCD displays. For extended recording, T&D data loggers boast a 10-month battery life, recording with a 16,000-point memory. The RTR-500AW is a network base station with built-in wireless LAN communication. The base station is set up to automatically download recorded data from the wireless dataloggers and then send that data via the facility's WiFi LAN network to an email address, FTP folder or T&D's own cloud based Web-Storage Service.
Inside the Aging Rooms
"I wanted to see much more detailed data from my aging rooms—if conditions are out of range, such as low humidity, especially with mold-ripened cheeses, the mold on the cheese won't grow and the cheeses dry out," says Smits. "We store our cheese product in a warehouse in a 3500-square-foot area. I have the dataloggers on the outside wall of the hallway, with the probe leading inside the room. The base station is on the wall of the corridor between the rooms. This wireless setup works really well in our warehouse.
"Our main reason for going with T&D was for quality improvement, especially for the natural rind cheeses," he adds. "Those cheeses can easily lose weight due to evaporation, which can result in cracks and further quality defects. Each room has its own air compressor system, but we always want better product consistency, and we need more control of the air systems. I can only do that if I can measure the rooms themselves."
The T&D systems now monitor each room for temperature and humidity. The loggers' external temperature probes go through the wall of each aging room and are free-hanging thanks to the wall mounts. This way the most recent data is easily accessible from the corridor. Through the configurable sampling rates, the loggers are set to take a reading every 10 minutes.
Each of the four aging rooms stores its own style of cheese, which need different conditions to mature post-production. The more aromatic cheeses need to stay moist on the outside to grow, so they require a high humidity. In contrast, natural rind cheeses need a lower humidity, though if it goes too low, the cheese will dry out, impacting its quality.
Wireless monitoring has vastly improved Tulip's product quality.
"The better I can control the temperature and humidity in my aging rooms, the more positively I can impact the quality and consistence of my cheese product," adds Smits. "This in turn has an immediate effect on my business's profitability. After installing the loggers, I immediately increased the humidity in the natural rind cheese aging room and have seen an immediate positive impact on the product."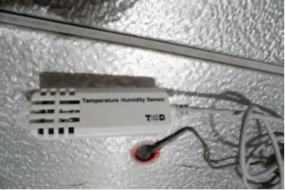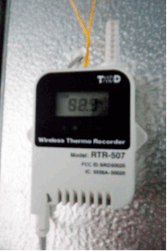 Regulatory Needs
The collected environmental data is also useful to show to HACCP inspectors.
"There are new HACCP quality control rules coming next year, so with T&D, we can show inspectors that we're monitoring the temperature and that we have conditions under control," Smits says. "We're currently planning our critical control points, and we plan to have HACCP functional by spring of 2016. We also have regular state board of health dairy inspections every three months since we are a Grade B facility. The board requires that our facility have a temperature monitoring method in place in each room where we store product. Our T&D system will give them more trust in what we're doing. I can show them the environmental data of any given period of time, so they can see that the readings are within safe levels and that we've made an investment for quality and safety."
Alarm Capability Protects Products 24/7
In case of emergency, the T&D base station automatically sends alarms directly to the owner's mobile device. Using local alarm in and out connections, the RTR-500AW judges whether or not a warning has occurred and then sends an email report to the owner's email address.
"In the dairy industry, you have to act on alarms ASAP—if temperature gets too high, bacteria can quickly develop," says Smits. "I can drive out here and immediately adjust the thermostat or humidistat as needed. If the room's cooling system fails, the T&D base station immediately sends me an email, so I have time to wheel our shelves out of the affected aging room and into an unaffected one."
"The data can also be sent to T&D's free cloud based Web-Storage Service, where it's available to view and share via a web browser.
Graphing Software
Furthermore, the monitoring system's software interface allows Smits to check each logger's readings individually or as a group and check each logger's wireless signal and current status.
"The software's easy to use, I like it a lot," he adds. "A few years ago, I looked at other datalogger systems, but their software looked difficult to learn. With T&D, our data shows us how consistently our HVAC systems are performing. I use the temperature logger in our 37F walk-in cooler, along with the software, to teach my employees to keep the doors to the aging rooms shut. I can show staff when opening the door for just a few seconds, how quickly the temperature rises in that brief time. So, this helps them to stay aware, which in turn helps to further protect our product."
Business Benefits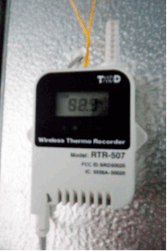 Since installation, Tulip Tree Creamery's new T&D system automates environmental monitoring and alarming in every aging room. However, Smits already sees the future potential to monitor the cooling tank containing his milk supply and also to monitor his pasteurization process.
"The biggest benefit of the system is peace of mind," he adds. "T&D's automated alarm feature makes my product better by helping me improve the storage conditions. For instance, yesterday I looked at the data and saw that some of my cheese was losing a little moisture. Now that I've spotted that, I'm able to level it off with my humidistat. All this means that I have more cheese to sell. I can definitely recommend this for small businesses; it's been ideal for us. It's a system that can be installed by anyone, without needing help from IT. I'll soon be adding two more temperature and humidity wireless dataloggers."
"Many of our food and beverage callers have this same priority—protecting their products," says Bill Hoon, application specialist with CAS DataLoggers. "T&D is often the ideal solution for them whether their product is in a warehouse, reefer truck or what have you."