Wireless Radio USB Base Station / Repeater
RTR-500 Series Wireless Base Station with Direct USB Connection to PC, also can be used as a Repeater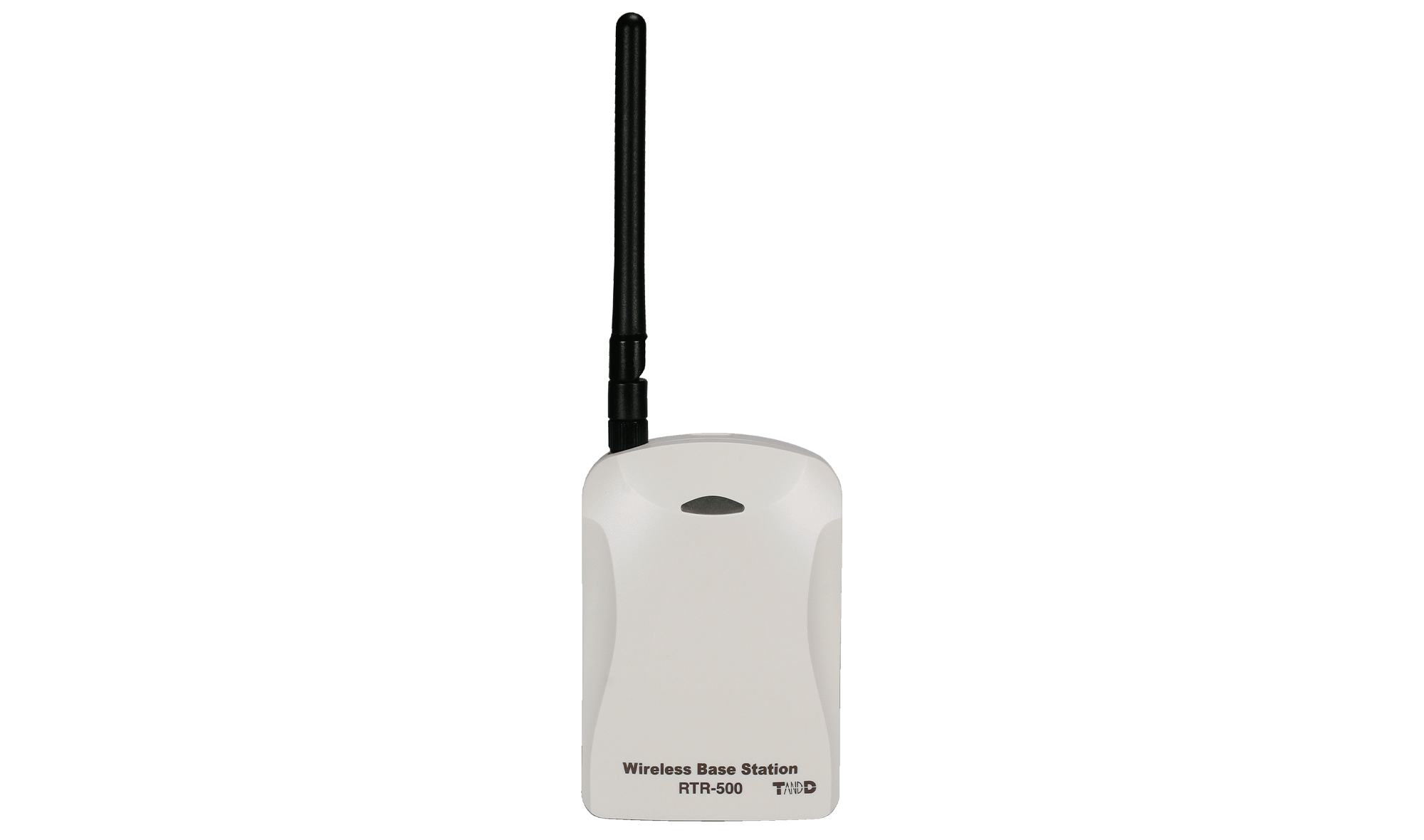 Inter-unit
Communication
Optical, Short Range Wireless
Data Transfer
USB
Unit - PC
USB, Serial
Overview
The RTR-500 series allows you to mix and match an array of wireless radio communication loggers with various data collectors to meet your needs.
The RTR-500 is a USB data collector that can be directly connected to a PC for data transfer and management via our Windows software. It can also act as a repeater to extend the wireless radio communication range between loggers and base stations in the RTR-500 series.
Special Features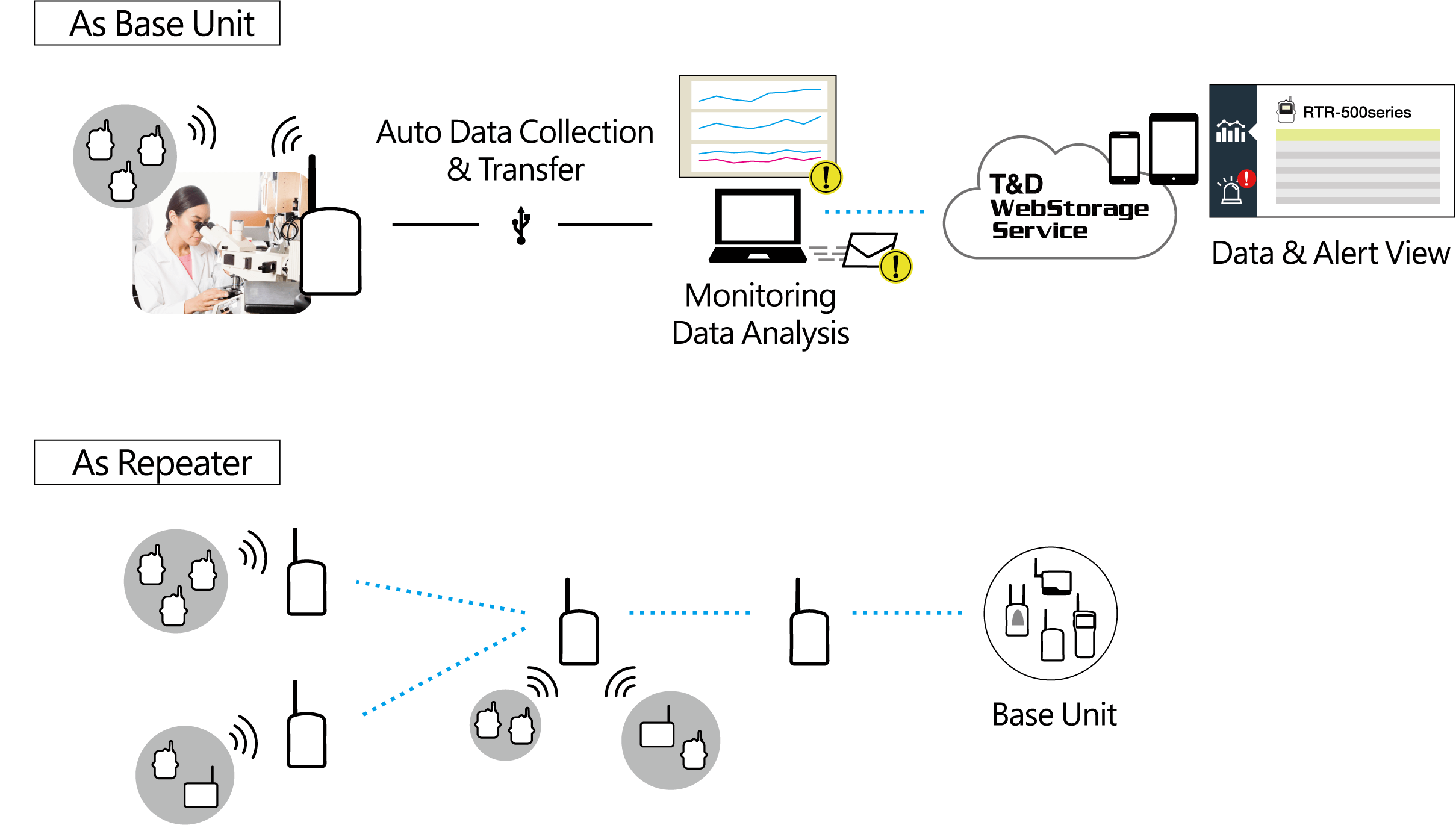 The RTR-500 can be combined with any of our RTR-500 series data loggers. This data collector is designed as a base station for constant USB connection to a PC. Use our software "RTR-500 for Windows" to monitor current readings as they are received from loggers. Because data can be downloaded and saved directly to your PC, the RTR-500 is perfect for closed environments in which there is no network available or where using the Internet is forbidden.
Of course connecting your PC to a network will allow you to automatically send data to an FTP server or e-mail address, as well as send warning report e-mails. It can be also used with our free T&D WebStorage Service making it easy to monitor data, view graphs and check warnings from any PC or mobile device web browser.
Software & Apps
RTR-500 for Windows

Settings / Wireless Registration, Monitoring Current Readings

For Windows

Available for Free

T&D Graph

Graph and Data Management

For Windows

Available for Free