Access Temperature and Humidity Data Anytime from Anywhere
2-channel IoT temperature and humidity logger connectible via Ethernet and USB!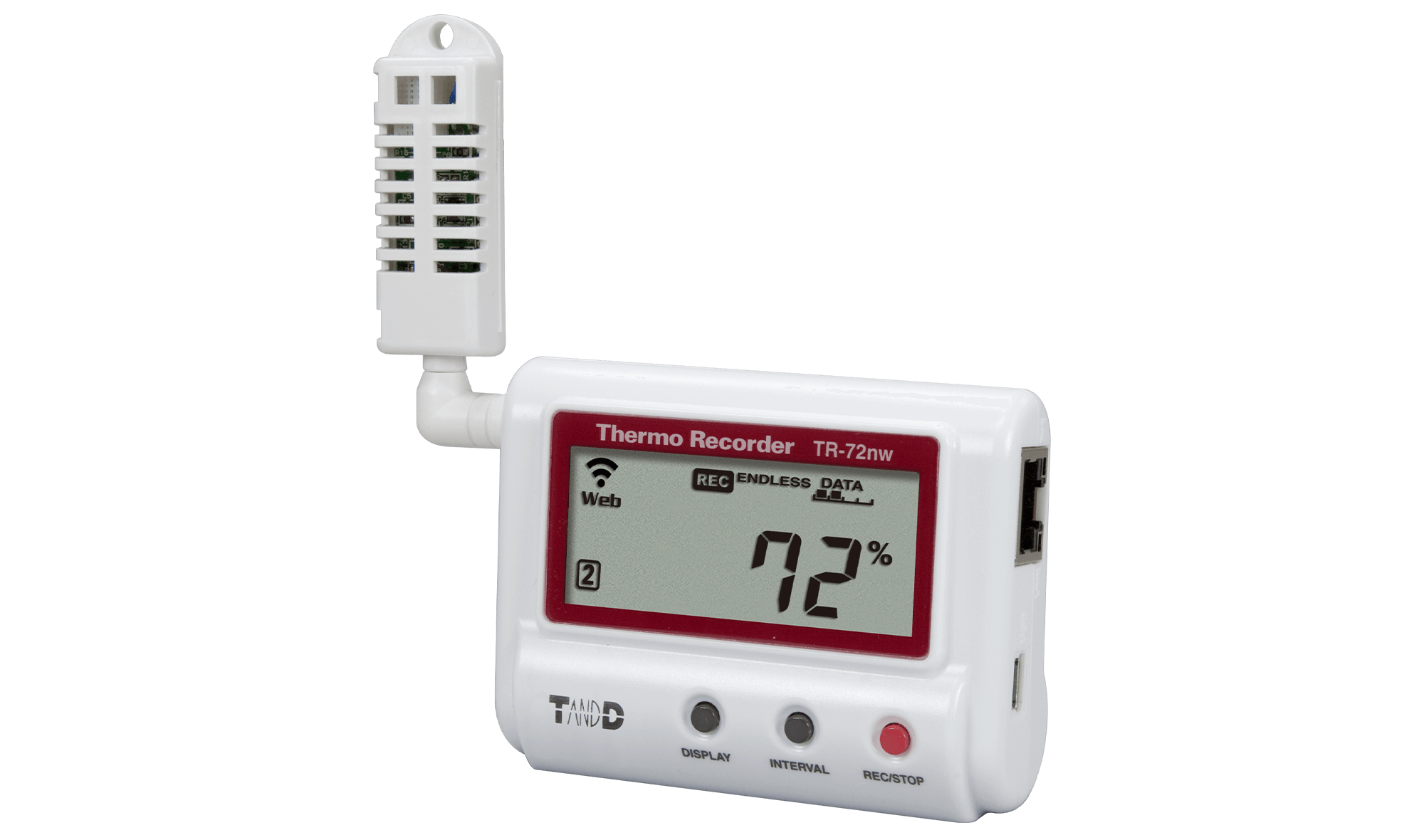 Channels
Temperature 1ch, Humidity 1ch (External)
Range
Temperature: 0 to 55°C
Humidity: 10 to 95%RH
Comm
Interfaces
Wired LAN, USB
Waterproof
Capacity
None
Overview
The TR-72nw allows you to measure and record temperature from 0 to 55°C and humidity from 10 to 95%RH.
Functional buttons on the device allow you to make settings and start/stop recording. Use the Ethernet connection to auto-upload data to the cloud for anytime anywhere access and get warning notices. Connect to a PC with a USB cable to download recorded data, create reports and make setting changes.
It is perfect for not only homes and offices but for warehouse and storage facilities.
Special Features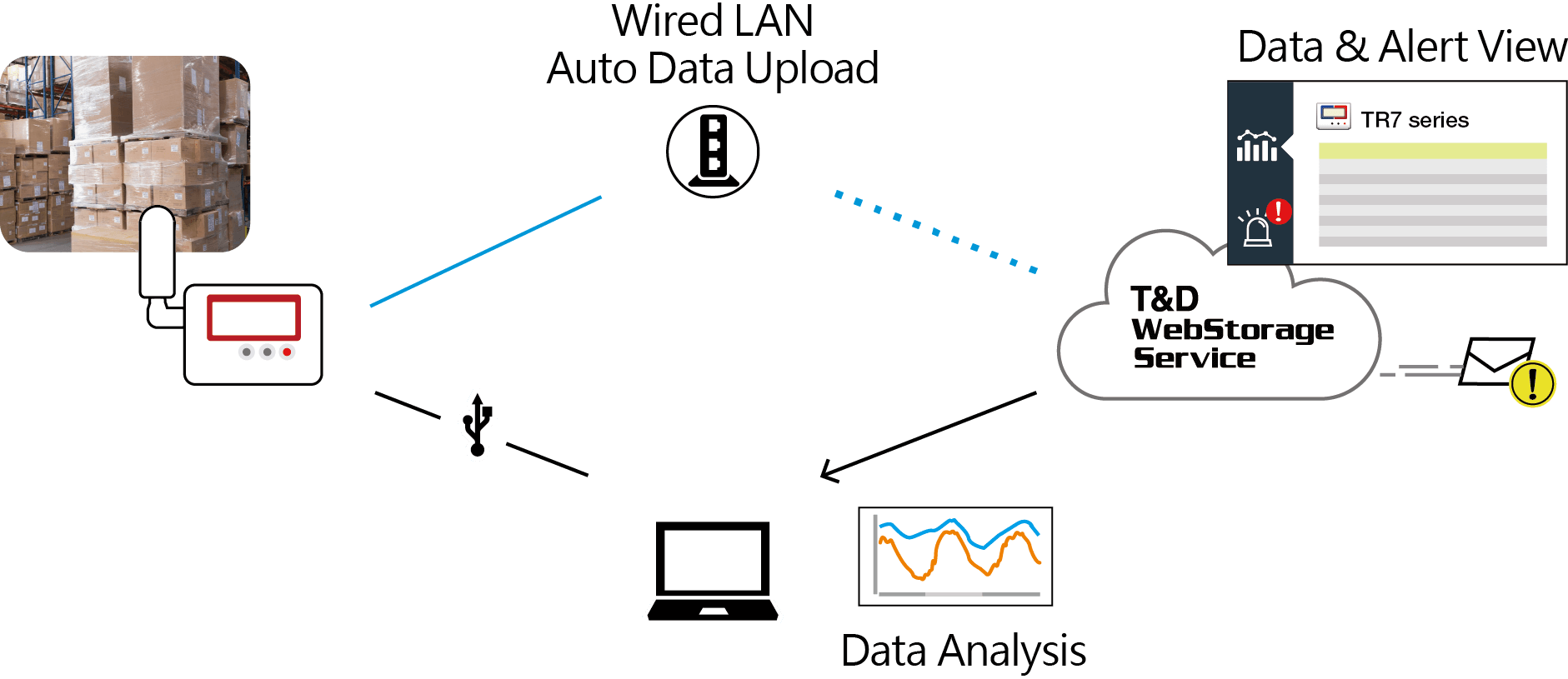 The TR-72nw uses a wired LAN connection to auto-upload recorded data and warning notifications to our free cloud-based "T&D WebStorage Service" or your Windows PC running the "T&D Data Server" software. Use our mobile app "T&D Thermo" to check data from your smartphone or tablet. To make settings from and download data via USB to a PC, use our Windows software "TR7 for Windows". Our Windows software "T&D Graph" makes it easy to view and analyze data from your PC.