Simple, Compact with Analog Signal (Voltage) Logging
Compact Voltage Logger with On-Face LED Alarm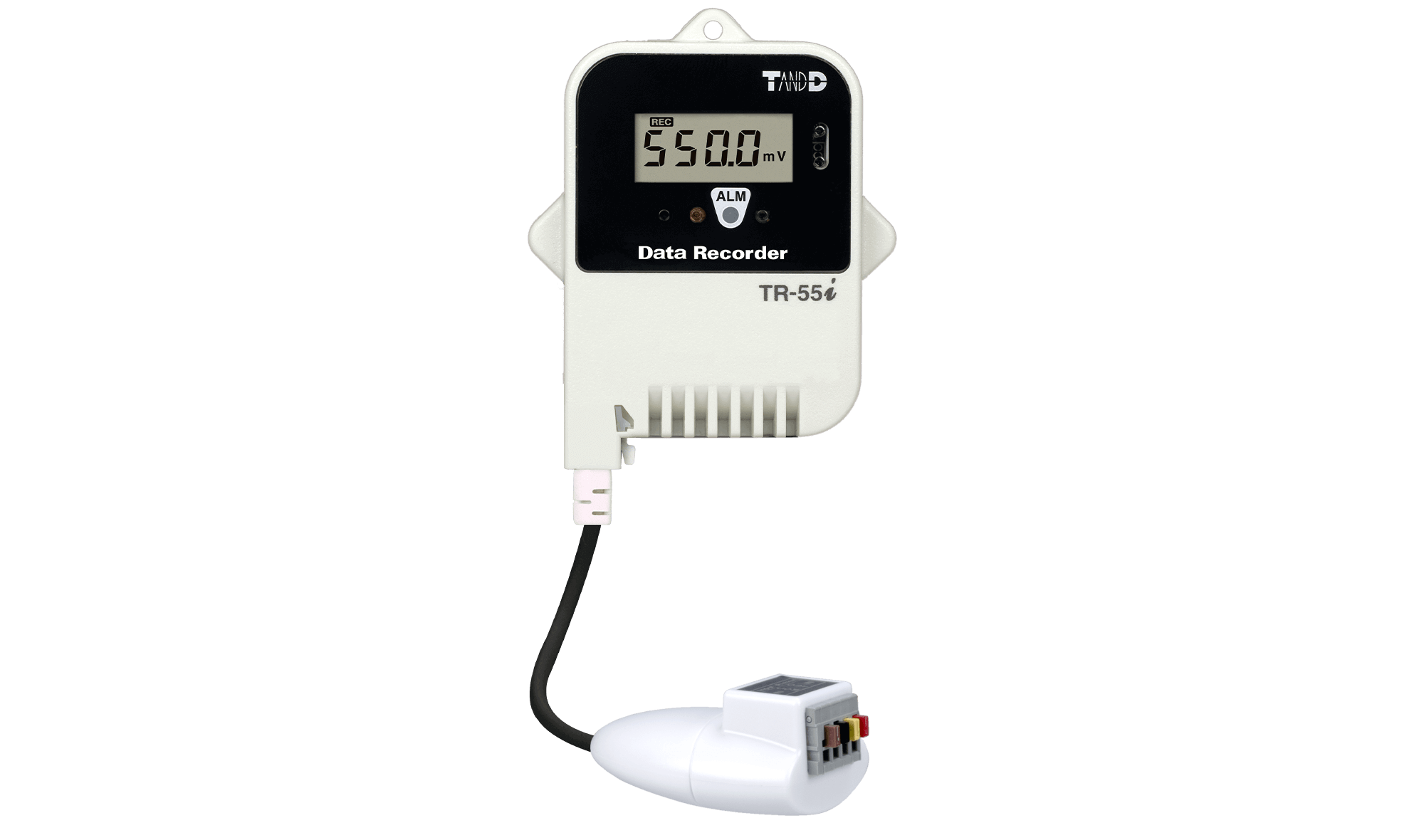 Channels
Voltage 1ch (Sensor not provided)
Range
0 to 22V
Comm
Interfaces
Optical
Waterproof
Capacity
IP64
Overview
With dimensions of 62 x 47 x 19mm (2.4 x 1.8 x 0.75in) TR-5i series loggers may be small, but they are built to last. In addition to the LCD on the front panel, the built-in alarm LED makes warnings easily visible.
The TR-55i-V can measure and record analog signals output from instrumentation such as sensors in a range of 0-22 V.
Special Features

Ideal for recording analog signals output from various measuring devices in research and development and manufacturing.
By connecting our Communication Port TR-50U2 to your PC via a USB cable, you can easily download data by placing the logger face down on the port. Data downloaded to your PC can then be viewed and analyzed with our Windows compatible software "T&D Graph".
When checking data on your PC, it is possible to apply scale conversion and view data values in the unit of your choice.