Looking for tough, compact logger that can measure and record a wide range of temperatures?
Bluetooth Enabled Temperature Logger with PT100 and TC Sensor Compatibility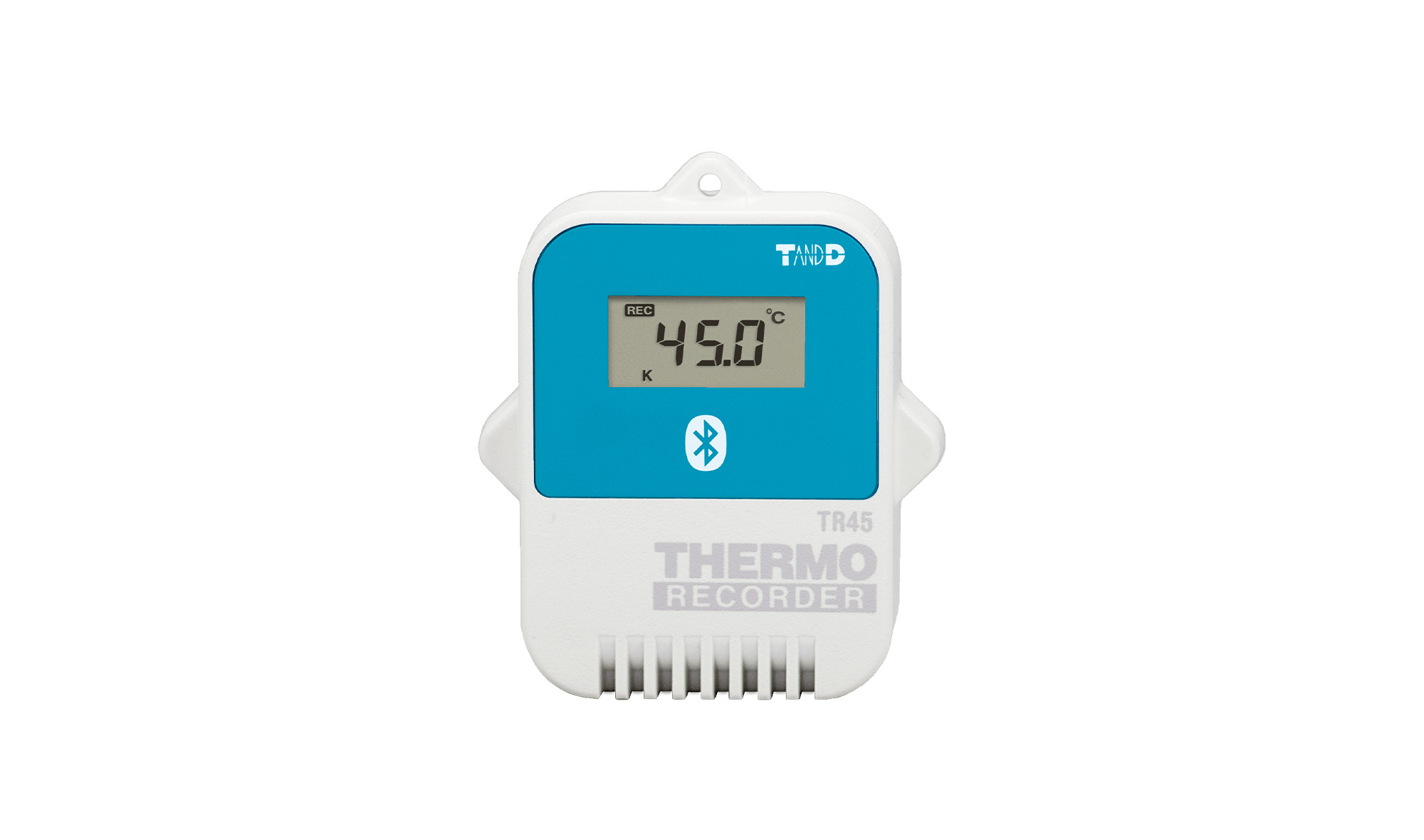 Channels
Temperature 1ch
Thermocouple: Type K, J, T, S, R or Pt100 / Pt1000 (sensor not provided / Pt sensor available as option)
Range
TC: -199 to 1760 °C
Pt: -199 to 600 °C
Comm
Interfaces
Bluetooth 4.1 (Bluetooth Low Energy)
Overview
Our very affordable and easy-to-use TR4 Series loggers allow you to keep track of ever changing temperature and check on recorded data via your smartphone or tablet. The TR45 model is a versatile one channel temperature logger that can be connected to a Pt100 sensor or to a variety of thermocouple types (K, J, T, S, R). It is possible to measure and record temperature in a range of -199 ℃ to 1760 ℃.
Note: We carry Pt sensors as optional parts, but do not stock thermocouple sensors.
Special Features

The TR45 coupled with compatible sensors is best suited for use in ultra high temperatures such as in a furnace or in deep freezers where temperatures reach ultra low levels. Using our free app "ThermoREC" with a smartphone or tablet makes it easy to monitor real time TR45 measurements, view graphs of recorded data, make settings changes and upload data to "T&D WebStorage Service" our free cloud storage service. A separate mobile app "ThermoStorage" makes it simple to simultaneously upload data from multiple loggers within Bluetooth range.
And for generating PDF reports that can be printed, saved, shared and sent by email, we offer "TR4 Report" (currently only available for iOS devices).