Wireless Four-in-One Logger
Versatile Wireless Four-Item Logger for UV, Illuminance, Temperature and Humidity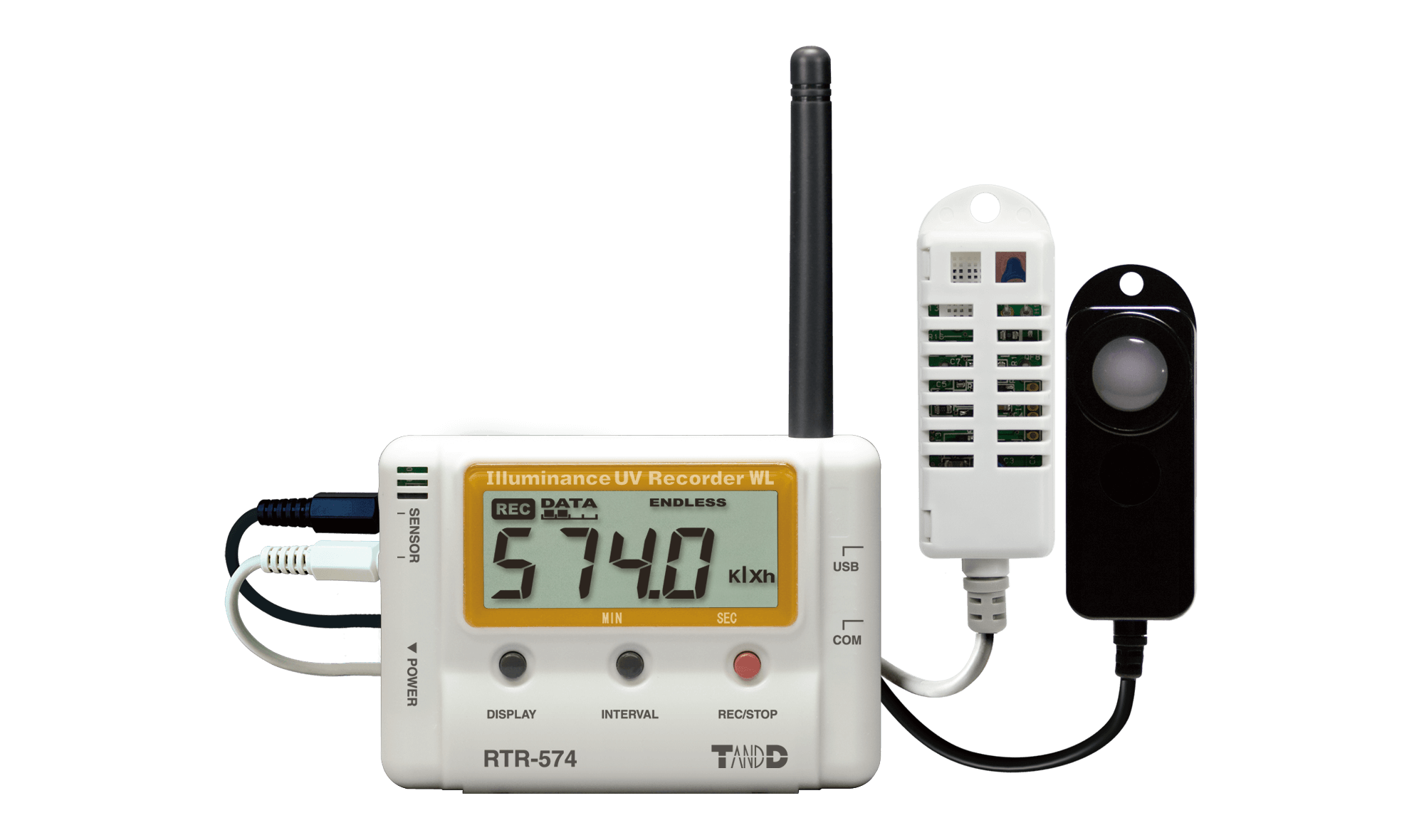 Channels
Illuminance, UV Intensity, Temperature, Humidity
Range
Illuminance: 0 to 130klx
UV Intensity: 0 to 30mW/cm2
Temperature: 0 to 55°C
Humidity: 10 to 95%RH
Comm
Interfaces
USB, Serial, Short Range Wireless
Overview
The RTR-500/RTR500B series allows you to mix and match an array of wireless radio communication loggers with various Base Units or Data Collectors to meet your needs. Logged data can be automatically sent via network or mobile communication to be saved in cloud storage or to a specified location.
The RTR-574 can not only measure and record UV, illuminance, temperature and humidity but can also record and display cumulative UV and illuminance.
Special Features

RTR-574 loggers have a wireless radio communication range with compatible base units of up to 150m (500ft).
Data can be transmitted from a logger to a base unit and then automatically uploaded to cloud storage or saved to a specified location. Data can also be checked on your PC screen or on site with one of our compatible handheld data collectors.
It is perfect for use in the protection of exhibits and archives in museums and libraries where you wish to manage various measurement points at once.