Optimizing Bed Bug Remediation Process With Thermal Flow Technologies
How T&D Data Loggers take the guesswork out of the process
EXPERTS IN HEAT TREATMENT
T&D Corporation's distributor, Thermal Flow Technologies, provides top-of-the-line services and efficient, high quality heat treatment and airflow equipment. This includes a wide variety of portable heaters, bed bug heating packages, gas-fired construction heaters, and more. Whether customers need to perform a bed bug heat treatment, are purchasing portable heaters for professional use, or just need consultation and training on climate control and heat, the experts at Thermal Flow Technologies team are available.
For the purposes of this case study, bed bug remediation will be the focus. Thermal Flow Technologies provides the equipment to solve a bed bug outbreak, as well as training on the equipment and the heat treatment process. The content of this case study will cover how Thermal Flow Technologies and T&D partnered to optimize the remediation process.
Products
The TR4 Series has been discontinued and replaced by the improved TR4A Series. The following links will provide information about the successor model.
TR4 Series
Temperature
THE CHALLENGE – MONITORING AND REPORTING
Bed bug remediation is a delicate process in which a specific level of heat, for a minimum period of time, is necessary to eliminate the infestation without overheating. This process involves specialized heating equipment used to create the heat, and sensor technology to monitor and report on temperature. If the stringent processes and temperature requirements aren't followed, a failed treatment could cost service providers thousands of dollars and the process would need to be repeated until corrected. In addition, there are many situations where the customer and insurance companies involved want proof that proper bed bug remediation processes had been followed. This includes the ability to provide detailed reporting on temperatures throughout the entire process.
To ensure that service providers can maintain the required temperatures and achieve both the monitoring and reporting capabilities necessary for bed bug remediation, they needed a simple, yet effective sensor technology that would provide continuous, real-time updates and offer methods of easily reporting data. In addition, they needed to ensure that the sensors were both accurate and able to measure heat over the correct ranges.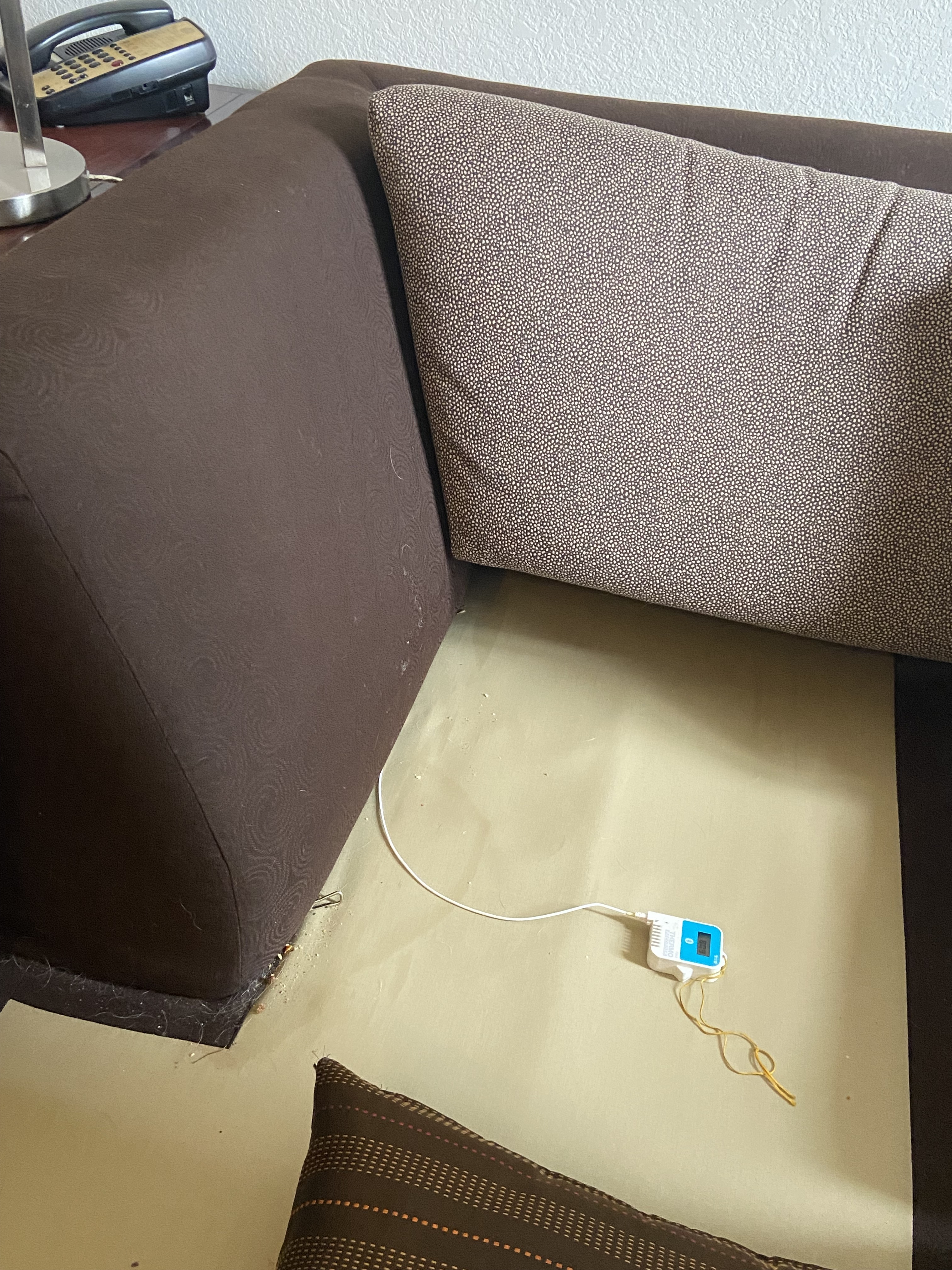 A BETTER SENSING SOLUTION FOR BED BUG REMEDIATION
The solution to the monitoring and reporting challenge was the use of data loggers. Data loggers are not new to the bed bug remediation market, but Thermal Flow Technologies tried a number of loggers on the market before landing on T&D's TR4 Series Data Logger.
The T&D's TR4 data loggers offer a number of advantages over other loggers on the market. One advantage is that they provide a wide range of temperature sensing options fit for not only Thermal Flow Technologies' bed bug remediation process, but also other remediation relief needs such as humidity and temperature monitoring of buildings while drying out structures after a flood. Other data logger providers also charge a subscription fee with their online cloud storage solutions. T&D's WebStorage Service is completely free and provides advanced monitoring capabilities. The wireless capability of the TR4 is also key to Thermal Flow Technologies' needs because it allowed their end users to monitor and collect data via Bluetooth® using the companion ThermoREC and TR4 Report apps. Thermal Flow also mentioned that they have yet to find the same quality of data transmission from any other partners.
"I've worked with data loggers for many years, and I have yet to find a sensor with the same capabilities as the TR4, nor a manufacturer that offers the same level of features that T&D offers. From the free cloud storage to wireless capabilities, T&D is our ideal data logger partner."

- Dave Walters, Managing Partner, Thermal Flow Technologies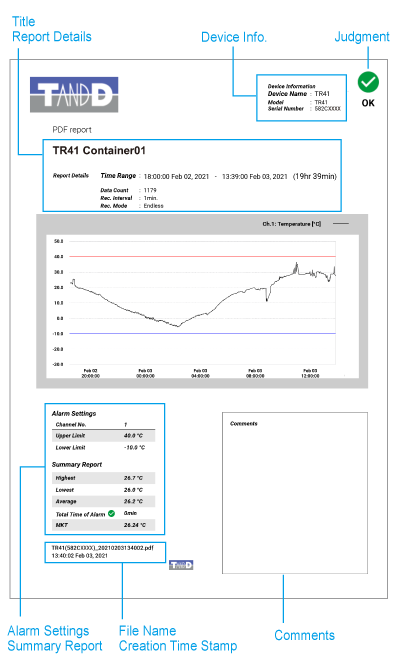 T&D AND THERMAL FLOW TECHNOLOGIES – A PERFECT PARTNERSHIP
T&D's TR4 Data Loggers are used on job sites and included in many of Thermal Flow Technologies' Bed Bug Heat Treatment packages to allow users to monitor for themselves. The loggers are installed on the job site to monitor the heating process and provide easily accessible reporting tools for customers and insurance companies.
In addition, Thermal Flow Technologies is also looking at expanding their offerings and will begin including data loggers in other disaster relief packages including heat restoration. The versatility of the TR4 series makes them highly compatible with a wide variety of applications that involve temperature monitoring.