Simply Insert to USB Port
Manage Various Loggers with Just One Dongle. Also Functions as a Repeater.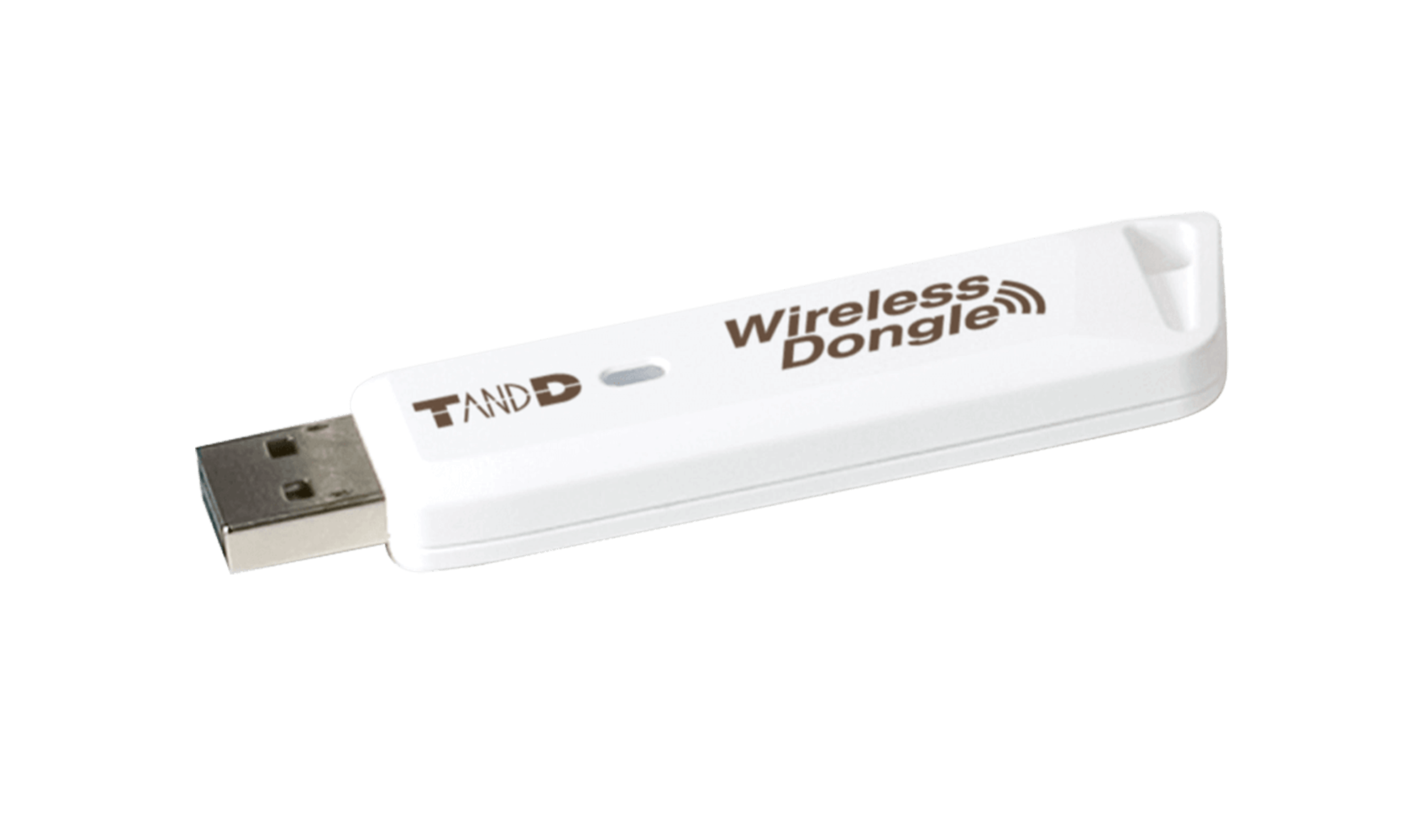 Wireless
communication
US: FCC Part15 Section247 / IC RSS-210 (Frequency Range: 2.4GHz)
EU: ETSI EN 300440-2 (Frequency Range: 2.4GHz)
Overview
The RTR-300 is a wireless collection device designed to help make checking temperature and humidity from your PC screen a snap. By simply inserting into a USB port on your PC, you can set up to gather temperature and humidity data recorded by RTR-322 loggers.
Special Features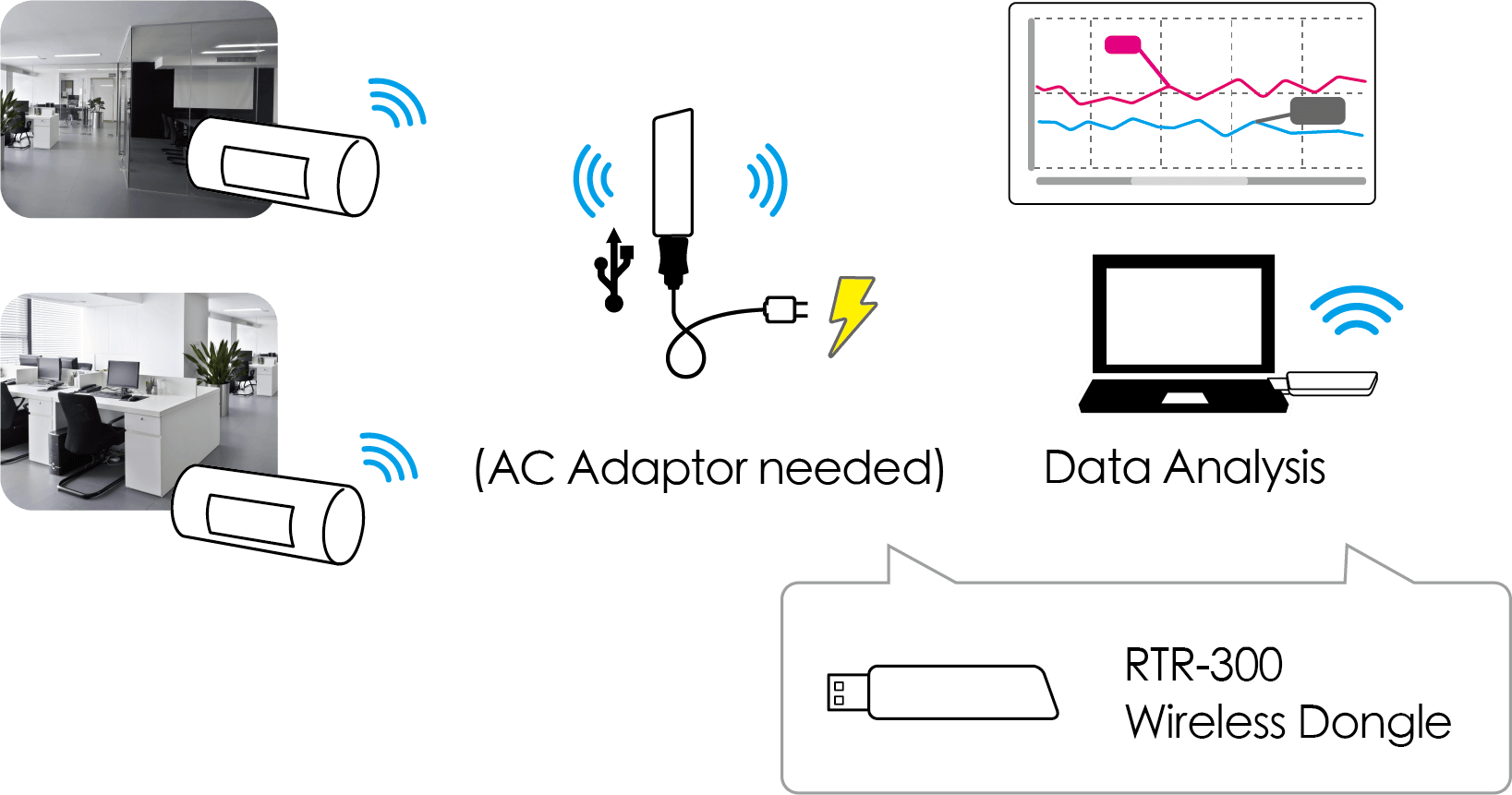 This small USB "memory stick like" device, RTR-300, is actually a wireless base station for gathering measurements and recorded data from RTR-322 loggers. Besides acting as a base station, by connecting to the AC adaptor it can also serve as a wireless repeater.