Get Food and Liquid Core Temperature in a SNAP!
Wireless Food Core Temperature Data Logger with Long Round Tipped Sensor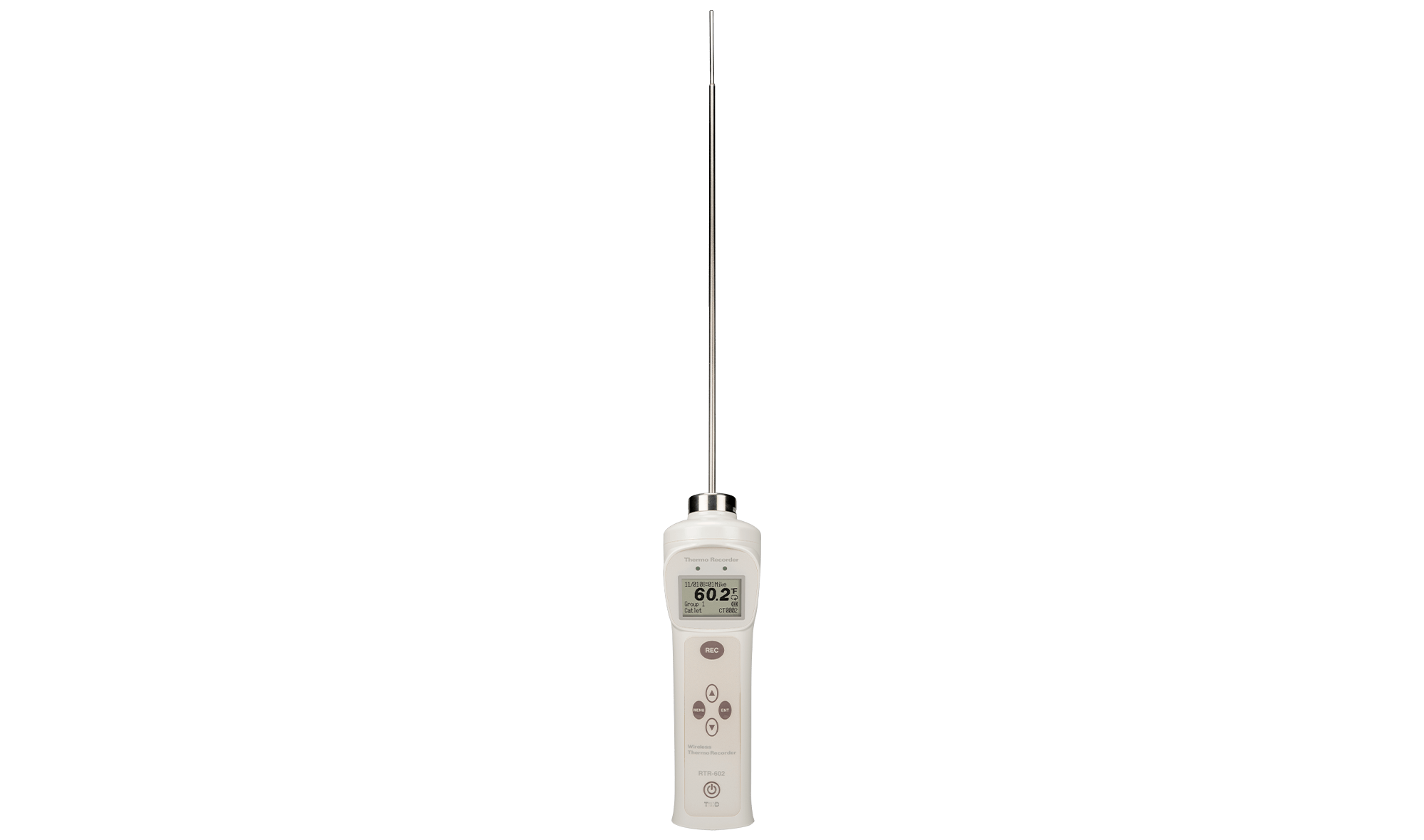 Channels
Temperature 1ch, Pt1000
Range
-60 to 250°C
Comm
Interfaces
Short Range Wireless
Sensor
Type
Long Round Tip Sensor Type
Waterproof
Capacity
IP68
Overview
Our RTR-600 series food core temperature loggers are both waterproof and oil resistant. The RTR-602L comes with an attached 31cm round tipped stainless sensor. The measured temperature can be recorded by simply pressing on the logger's REC button. It is most suited for measuring temperature of larger items or items at a distance.
Special Features

RTR-602L loggers send recorded data to a wireless base station (RTR500BW) from which it is transmitted to T&D WebStorage Service or your own FTP server. That data can then be viewed via browser on WebStorage or by using our Windows based DataViewer software.