Notice of Change in the Illuminance-UV Sensor ISA-3151
Due to a sensor component change, the Cosine Correction Characteristics (UV) of the Illuminance-UV Sensor (ISA-3151) will change.
Please refer to the details below.
Affected Sensor
ISA-3151 for TR-74Ui, RTR-574 Data Loggers
Details of Change
Cosine Correction Characteristics (UV) Check the serial number of the sensor (0206xxxx or 0207xxxx) located on the back of the sensor.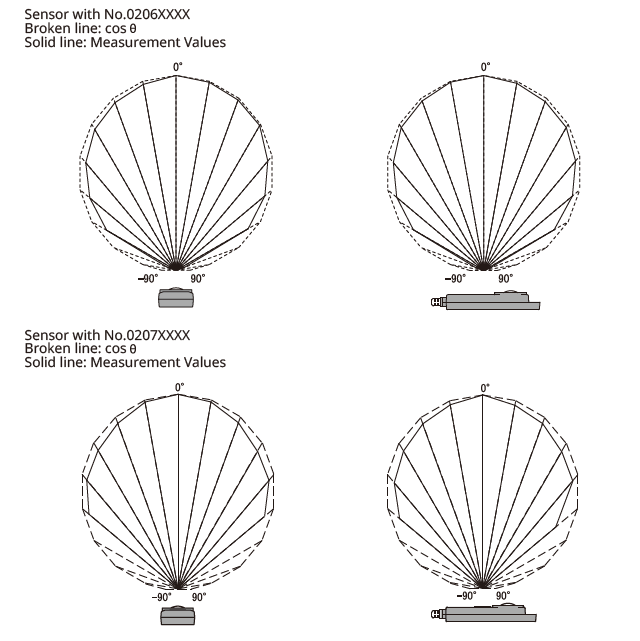 Notes:
There is no change in the sensor model number, appearance, and specifications such as measurement range and accuracy.
The cosine correction characteristics for illuminance remain unchanged.
Schedule of Change
From shipments on or after March 1, 2023
Back to News Top