Release of TR4A Data Loggers
We are pleased to announce the release of the "TR4A Series", a renewed version of our TR4 Series Bluetooth Data Loggers. While maintaining the functionality of the TR4 series, which allows for wireless setup and download from mobile devices via Bluetooth Low Energy, improvements have been made as shown below.
Features
The TR43A, a new model which can measure and record temperature and humidity, is included in the lineup.
Significantly improved Bluetooth communication stability and speed.
Mobile app support:


"T&D Thermo" for easy setup, data collection and access to the cloud service.
"TR4 Report" for quick report generation using mobile devices.

Note: "ThermoREC" and "ThermoStorage" apps for the former TR4 series cannot be used.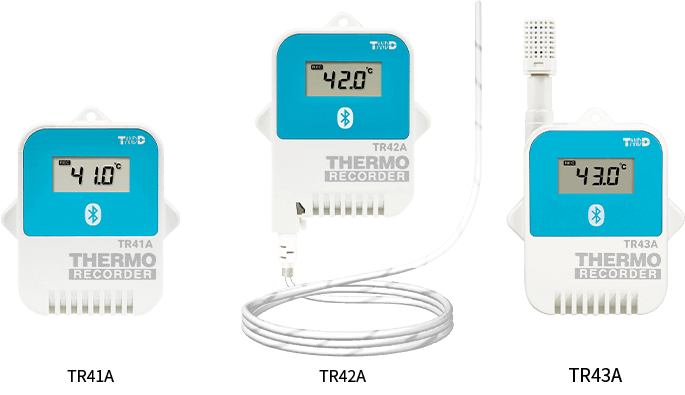 Notes:
TR41 and TR42 in the TR4 series will be discontinued.
TR45 continues to be sold. Renewal date to be determined.
Release Date
Mid June 2022
Please note: Due to the global shortage of semiconductors and other parts supply, orders may take longer than usual for delivery.
Back to News Top