Access Wide Range Temperature Data Anytime from Anywhere
Ultimate 2-channel thermocouple logger connectible via wireless LAN, Bluetooth and USB!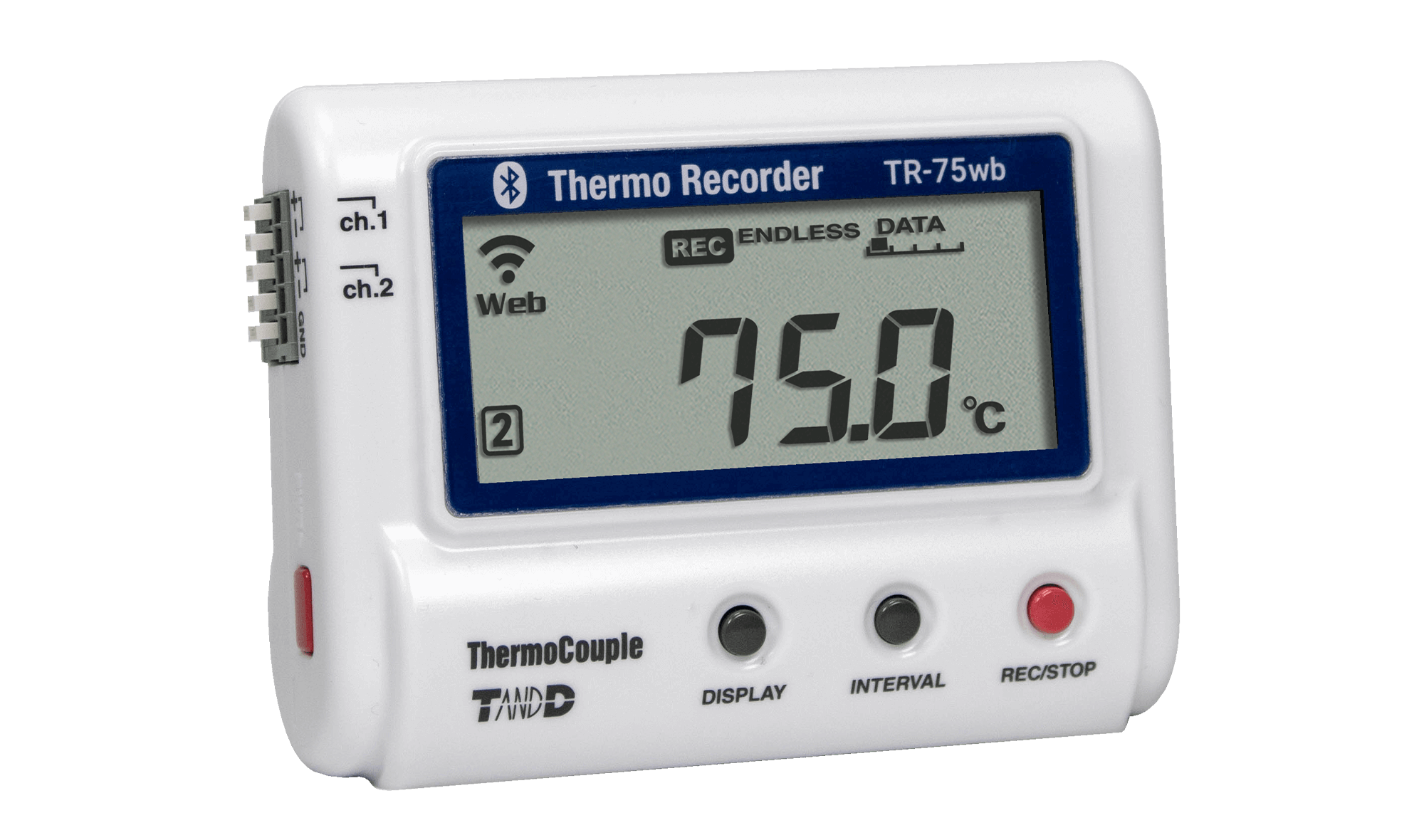 Channels
Temperature 2ch, Thermocouple: Type K, J, T, E, S, R (sensor not provided)
Range
-199~1760°C
Comm
Interfaces
Wireless LAN, USB, Bluetooth 4.2 (Bluetooth Low Energy)
Waterproof
Capacity
None
Overview
The TR-75wb is a temperature logger with two available thermocouple (K, J, T, E, S, R) sensor connections and can measure from -199 to 1760°C.
Functional buttons on the device allow you to make settings and start/stop recording. Use the wireless LAN feature to auto-upload data to the cloud for anytime anywhere access and get warning notices. Bluetooth communication allows you to view data, create reports and make settings from a smartphone or tablet. Connect to a PC with a USB cable to download recorded data, create reports and make setting changes.
It is perfect for use in ultra high temperatures such as in a plant furnace or in deep freezers where temperatures reach ultra low levels.
Note: We do not stock thermocouple sensors; please purchase a compatible sensor.
Special Features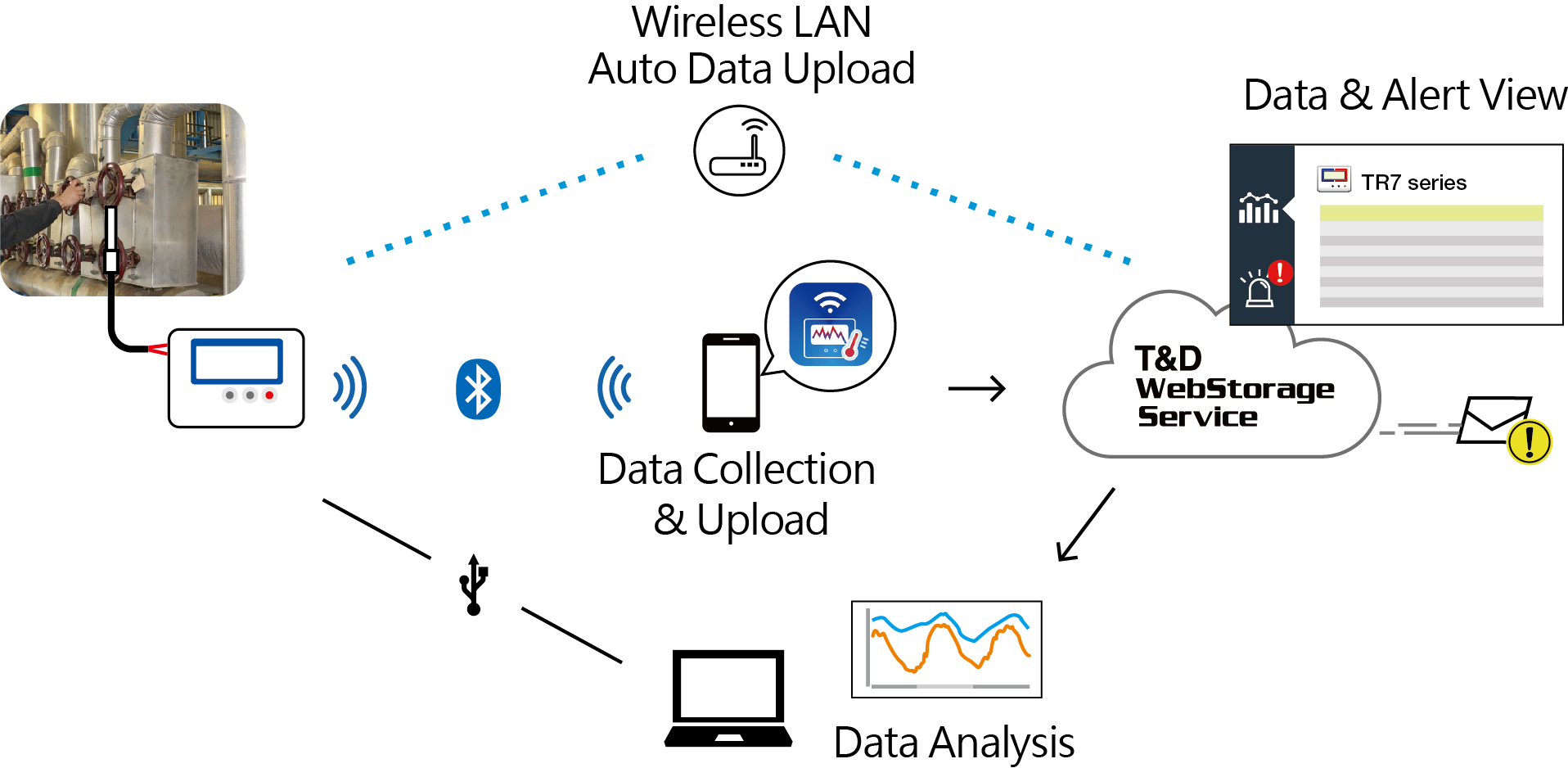 The TR-75wb uses a wireless LAN access point to auto-upload recorded data and warning notifications to our free cloud-based "T&D WebStorage Service" or your Windows PC running the "T&D Data Server" software. Use our mobile app "T&D Thermo" to check data from your smartphone or tablet and use Bluetooth communication to make settings, download recorded data, and create reports. To make settings from and download data via USB to a PC, use our Windows software "TR7 for Windows". Our Windows software "T&D Graph" makes it easy to view and analyze data from your PC.