Easy Data Collection, Easy Graph Display, No PC Necessary
RTR-500/RTR500B Series Handheld Data Collector for On-site Collection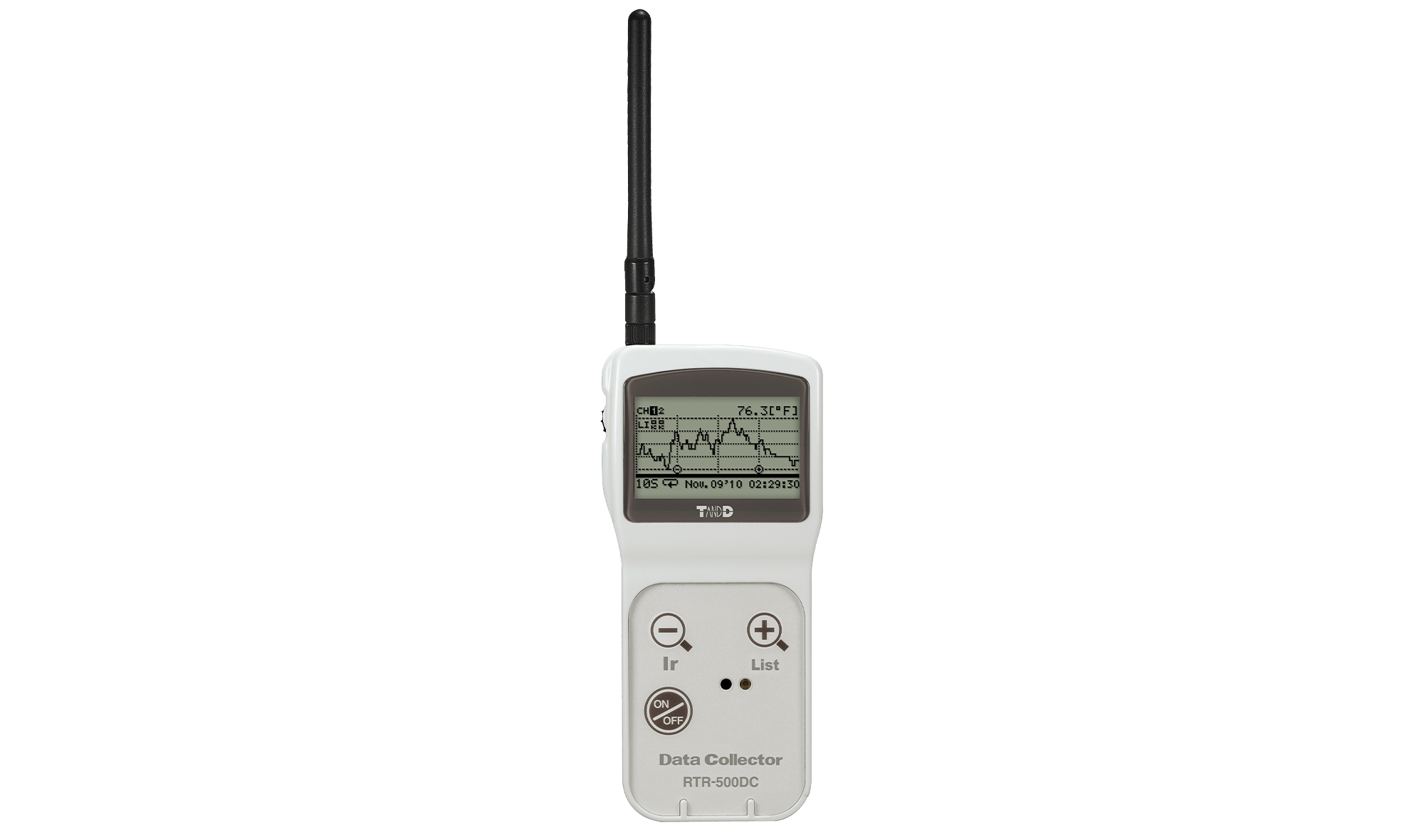 Inter-unit
Communication
Serial, Optical, Short Range Wireless
Data Transfer
USB
Unit - PC
USB, Serial
Overview
The RTR-500/RTR500B series allows you to mix and match an array of wireless radio communication loggers with various data collectors to meet your needs.
The RTR-500DC is a battery operated handheld data collector. It can be used in the field to make settings, monitor readings and warnings, collect and check data without a PC. Because it is a portable hand-held collector, it is perfect for places such as museums and greenhouses, where staff make rounds to collect data. It is also possible to select specific loggers at any time to collect data from; great for temperature management of goods in transport.
Special Features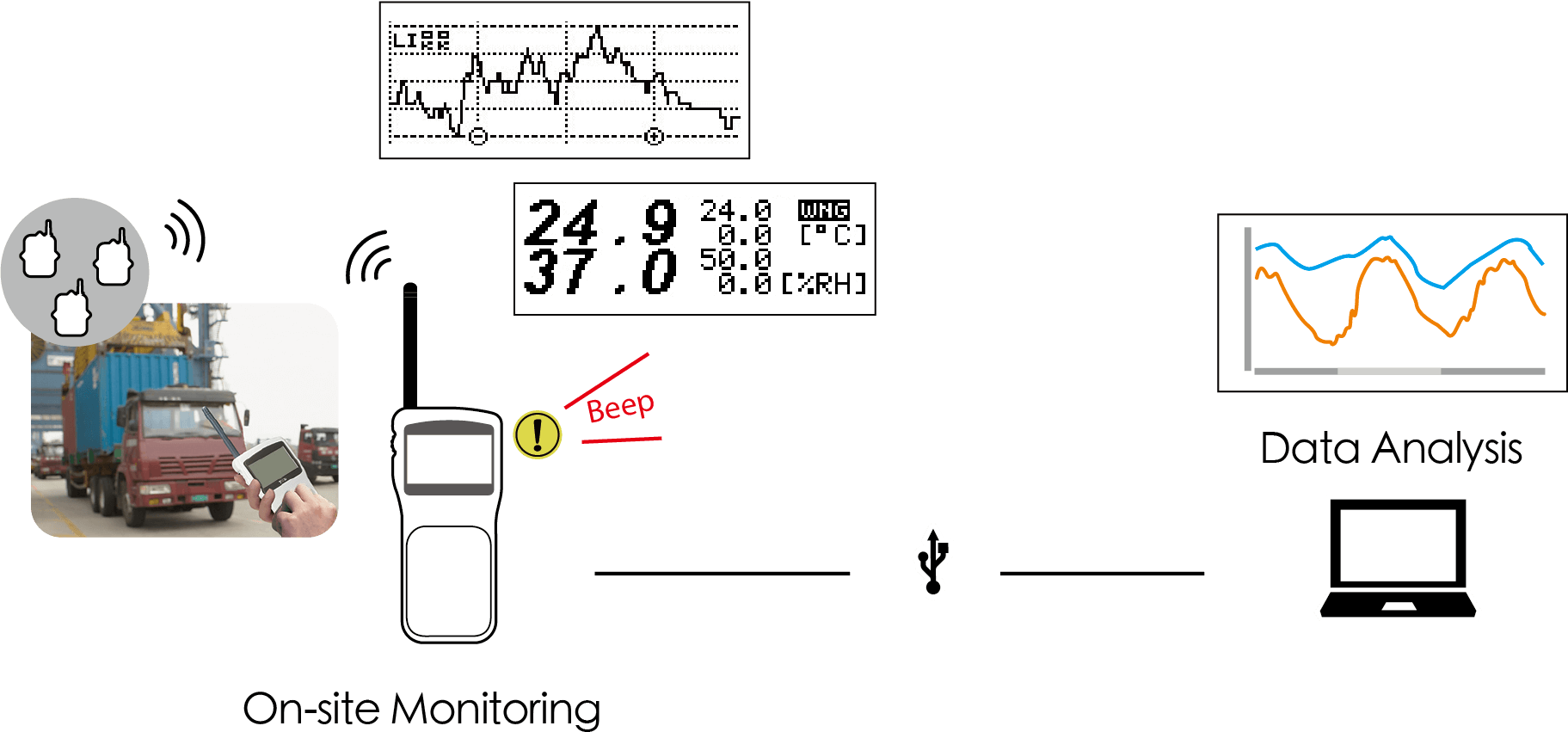 The RTR-500DC can be combined with any of our RTR-500/RTR500B series data loggers. Because the RTR-500DC is hand-held, it can be easily carried anywhere providing great flexibility. Data from logger(s) of your choice can be collected on demand at anytime. You can check data on the spot in the LCD and save it to the collector's internal memory.
Later, data stored in the RTR-500DC can be easily transferred by connecting to a PC with a USB cable and using our "RTR-500DC for Windows" software.